Over the past decade, juice has gained immense appeal due to its undeniable health benefits. Well, you will be glad to hear that you can squeeze almost any fruit or vegetables, but some ingredients are more beneficial than others.
The health benefits of most nutritious vegetables to juice cannot be overstated. Those vegetables are filled with antioxidants, enzymes, and nutrients. The most nutritious fruits and vegetables to juice serve the body in many ways.
One cup of the healthiest juice of fruits and vegetables contains the right amount of nutrients. There are many fruits and vegetables that you can squeeze into, but keep in mind that some of them include more nutrients than others. Let's find them out!
The Most Nutritious Vegetables to Juice
There are many vegetables out there that provide a higher amount of nutrients you need. Some of these vegetables are following.
Green Leafy Vegetables
Leafy vegetables are rich in nutrients such as potassium, folic acid, calcium, and vitamin A and C. A good selection includes spinach, cabbage, dandelion, and kale.
Most recipes for vegetable juices require a combination of green leafy vegetables with other vegetables as their yield of juice is relatively low.
As many leafy veggies are bitter, combined with sweet fruits such as kiwi or apple, they can produce juice with a more attractive taste.
Carrots
They are a primary ingredient in vegetable juice, which many people like to drink without alcohol. Carrot flavor goes well with beets, tomatoes, cucumbers, and green leafy vegetables. Carrots are a great source of iron, potassium, vitamin A, and vitamin B.
Tomatoes
Tomatoes contain a higher amount of lycopene (an antioxidant), and it will protect you against particular cancer types, especially prostate cancer.
Also, you will find vitamin C and potassium in tomatoes. Tomatoes are a solid base for vegetable juices because they taste good with other vegetables such as beets, carrots, celery, peppers, and cucumbers.
Celery
High in water, celery is a great option for making nutritious juice. It includes iron and magnesium. It is an independent choice for healthy juices. Though, it is also found in numerous juice recipes such as cucumbers, carrots, and tomatoes.
An additional advantage of celery juice is that you can use it in all the vegetables, increase the nutritional value of the liquid and simplify the process.
Moreover, you do not need to remove the stems or peel them, but you can place the entire plant body direct in your best celery juicer.
Wheatgrass
This list of the best nutritious veggies juice would not be complete without adding wheatgrass. That's because it has many healthy nutrients such as chlorophyll, potassium, magnesium, and vitamin A.
It helps restore a healthy body. Wheatgrass inhibits cell damage, spurs body repair, defends against oxidative pressure, and produces red blood cells.
Beets
In juice, beets produce an attractive color, but it is also rich in nutrients. Beets contain iron, calcium, potassium, beta-carotene, and vitamin C.
Both green and red beets make useful additives to vegetable juices; only pure beet juice is concentrated and dilutes it by mixing with other juices of vegetable.
The Most Nutritious Fruits to Juice
Right now we have covered the vegetables, let's find out the most nutritious and suitable fruits for juicing.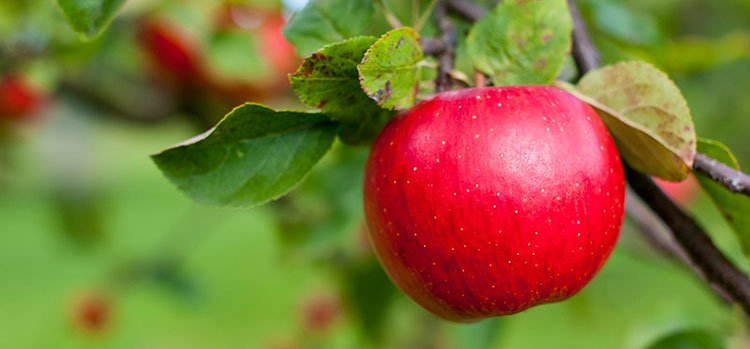 Apples
Apple juice is one of the most popular types of juice in stores, as well as an excellent choice for making sweet and salted juices at home.
They are full of antioxidants that help cleanse the digestive system, strengthen the immune system, and lower cholesterol. Apples are delicious fruits that make great juice, and you can add to almost any juice mixture to give a sweet taste.
Citrus Fruits
For entry-level juices, citrus is at its peak. You don't need to have a chic juicer to squeeze them. Certain citrus fruit presses or citrus squeezers are nothing more than a simple juice extractor that sticks to citrus fruits and is used to compress the juice into a container.
However, citrus fruits are also very seasonal and can be expensive if not in season. A few people may not like citric acid because it can easily create acid reflux.
Papaya
Papaya will not be considered the first fruit for juicing, but you can add it to your list. Papaya is excellent in terms of digestion.
It contains papain that breaks down proteins in the intestines. If you are facing digestive problems, it may be worth adding a daily dose of papaya juice to your diet.
Wrap Up
Certainly, fruits and vegetables can be dull when you eat them raw, but juices make them more alluring and pleasant. You can decide to squeeze from one vegetable or fruit or combine several. The thing that matters is all the nutrients you will get.